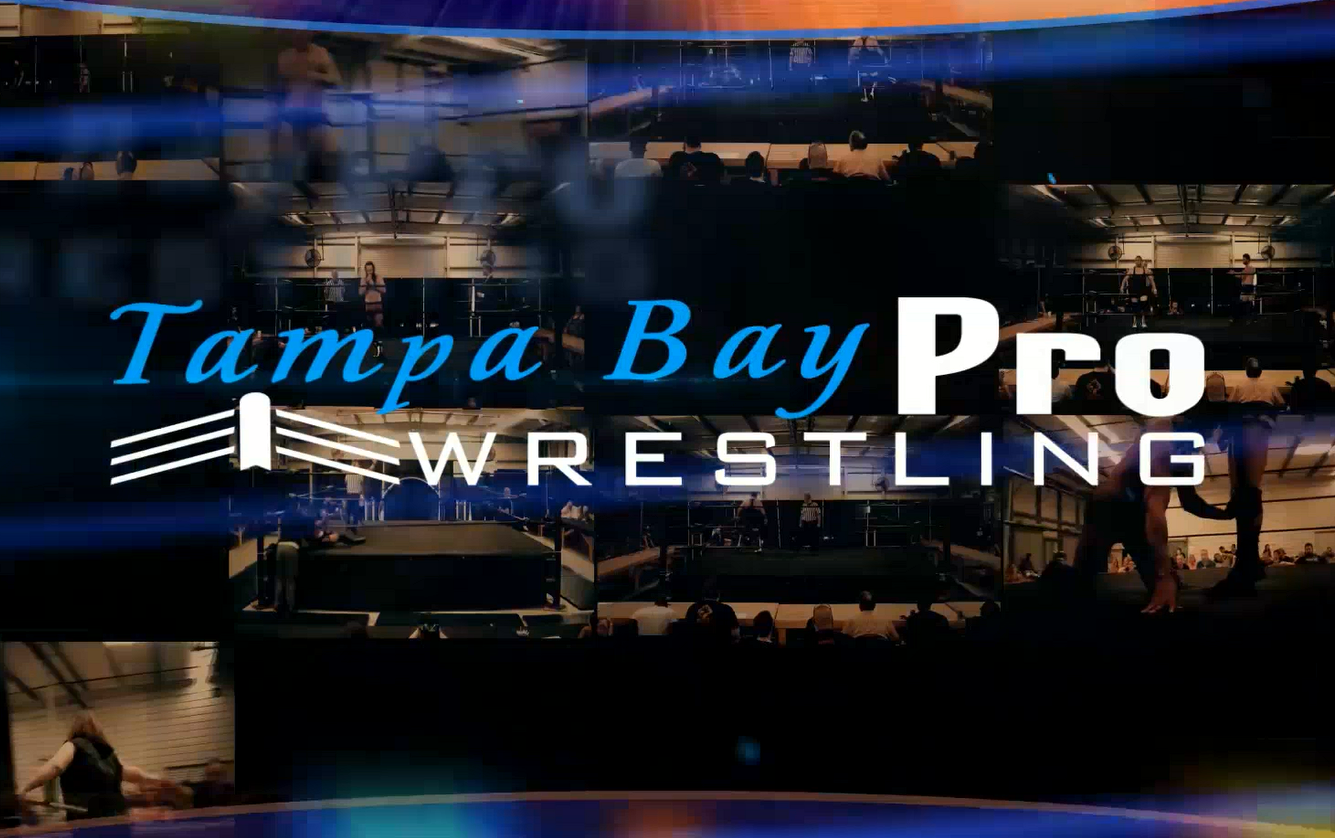 Tampa Bay Pro Wrestling's Lethal Academy
Jay Lethal has come to be known as "The Franchise" in Ring of Honor, and with good reason. He is the only man to have held the ROH World and ROH World Television Titles simultaneously, as well as the only man to have won all three singles titles. Now, this 16 year veteran and Ring of Honor superstar brings world-class Training to Tampa Bay.
This 17 year veteran of the industry has been in the ring with some of the best the sport has to offer, and has wrestled for some of the Top Companies in the Southeast and Puerto Rico. His talent and experience now help develop students within the Lethal Academy .
Where Passion becomes Reality...
We provide training for wrestlers, referees, managers, and valets in a safe, controlled, environment. As head trainer, Jay Lethal designs our entire curriculum. Jay, along with coach David Mercury, will be your hands-on trainers. We offer two different levels of training to facilitate learning; beginners and advanced classes.
Beginners class lasts about four months,and covers basic wrestling concepts including chain wrestling, safe bumping, basic moves, ring psychology, building matches and students will be working inside the ring from the very first class.
Advanced training comes at no additional cost and is covered by your tuition. At this stage you will begin putting advanced matches together, developing your character, practicing promos, learning moves that are specific to you, fine-tuning your training, and eventually, wrestling on a Tampa Bay Pro Wrestling show.
New prospective students please contact us at JayLethalTraining@gmail.com or 813-778-4995 for more details.
The cost for training is $1999
We believe everyone should be able to follow their dreams,so we offer several affordable payment options.Tuition can be paid as follows....
Full Amount of $1999 - *Monthly payments of $400 - *Weekly payments of $100
$300 dollar deposit is due the first day of class. Payments and deposit are non-refundable. *** Weekly or monthly payments are made consistently until tuition balance is paid off in full.
Please note that we are recruiting for our final session of the year which is scheduled for September 2019.
Ready to make your passion a reality? contact as at
JayLethalTraining@gmail.com or 813-778-4995.
Please leave you name, phone number, and a good time to call.
Photos courtesy of JasonVW
TBPW Returns to The Big Top Sept. 29th
Match Card to be Determined
Match Card is Subject to change

Big Top Convention Center, 9250 E Fowler Ave, Tampa, FL 33592. (Building F)
Children are free at the show with a paying adult, Additional Chairs are made available in all sections for the children to sit with their parents. More information on
Special Events
Hosting a special occasion or corporate event? Tired of the typical, awkward company picnics? Looking to connect with co-workers or the community? Look no further. Let Tampa Bay Pro Wrestling entertain your group with a unique, memorable event that everyone will enjoy.
We provide action packed, high quality live entertainment that will appeal to first timers and experienced wrestling fans alike. Our shows are filled with high flying, pulse pounding thrills and intriguing characters sure to keep the audience begging for more!
We provide a professional 18x18 wrestling ring and the best wrestlers Tampa Bay Pro has to offer. There are several packages and price points available to fit your needs. And the best part is .... we come to you! Just provide the time and place, and we'll do the rest!
Pricing
5 Matches $1,500
7 Matches $2,000
9 Matches $2,500
*** Special rates available for private birthday parties or personal events under 15 guests!
Optional Equipment - Audio Equipment $150 Video Shoot $150
Additional transportation fee of $1 per mile for distances exceeding 20 miles.
Ready to book your event with Tampa Bay Pro Wrestling? Contact us at contact@armada-pro.com or 813-778-4995
Rentals
Ring Rental - $350
Includes an 18x18 Pro Style Ring including ropes, side skirts, black or light blue canvas, turnbuckle covers, wood, padding, and post.

Different day pickup - $50.

Additional Rental Day (Optional) = $100/Day

Same Day Delivery = $100. Mileage = $1.5/mile to & from Tampa International Airport

Assembly & Breakdown (Optional) = $125
Training Facility Rental (available to trained wrestlers only) -$50/hour
Other Rentals:
Chair Rental = $1/chair. Metal folding chair or cushioned banquet style

Ring-bell Rental = $10

Pipe & Drape 8ft x 10ft Section = $15/section

HDMI video switcher = $75

HD Camera = $40
For questions or rental requests please email contact@armada-pro.com
Interested in a sponsorship?
Statistics
Our website averages 500 visitors a month, 443 of which are new visitors.
Our advertising videos reach between 8,800 and – 14,100 people per video.
Events have between 70 and 220 in attendance (staff and audience).
We have 2354 followers on Facebook, and 256 on Twitter.
Tampa Bay Pro Wrestling TV has between 1,000 and 4700 views per episode.
Our Flyers Reach between 1,300 and 4,000 on social media and are given to 1,500 people monthly.
Our shows are professionally filmed, then sold on DVD ,Video on Demand, or YouTube.
Ready to begin a sponsorship with Tampa Bay Pro Wrestling? Contact as at contact@armada-pro.com to get started!